Equity Release
Home Improvement Loan vs. Home Equity Loan: Which is Better?

Reviewed by

Tom Burchnell
Sometimes you need additional cash to pay for major expenses. College tuition, debt, or home repairs are all reasons you might need extra cash—but your home equity gives you a potential way to access the necessary money. If you're looking to make home improvements or do a remodel, you might be considering a home improvement loan or home equity loan. But what's the difference and which should you choose?
When someone borrows against the equity in their home, it's called a home equity loan. In contrast, a home improvement loan refers to any type of loan in which the funds are used to make repairs or improvements on your property.
In this blog, we'll compare home improvement loans vs. home equity loans. We'll also discuss alternative loan options for those seeking other ways to access their equity to meet personal and financial goals.
What Is a Home Improvement Loan?
A home improvement loan or home renovation loan isn't a specific type of loan. Instead, it's any financing that you acquire to help you complete home improvement projects. A home improvement personal loan isn't secured since you're not using your home as collateral. This means the interest rates are often higher than with home equity or other secured loans.
However, a home improvement personal loan can be a useful way to boost your home's value or to make emergency repairs when you don't have much equity in your home. 
For example, maybe you need to replace your roof. On average, the cost of a new roof is $24,000. Most people don't have the necessary cash on hand to pay for this type of major project. A home improvement loan is one way to get home improvement financing needed quickly.
Pros of Home Improvement Loans
The advantages to using a home improvement loan to make repairs or upgrades to your property are as follows:
You'll gain quick access to funds in an emergency.
The funds can be used however you choose.
Home improvements or repairs can significantly increase your property value.
If you have excellent credit, you can get a decent interest rate.
The lender can't take your home if you can't pay.
The benefits of a home improvement loan typically apply to borrowers with good credit who can secure a low interest rate.
Cons of Home Improvement Loans
Those with poor credit may have difficulty getting a home improvement loan. However, even if you can qualify, there are other potential downsides:
The loans may have high interest rates.
A short repayment period means higher monthly payments.
Your credit score is negatively impacted if you miss payments.
It can be difficult to find a lender for an unsecured loan.
Improvements can cost more than the value they add to your home.
If you can't qualify for a home improvement loan or you have significant equity in your home, you might want to consider a home equity loan as an alternative.
Read this blog post exploring "How to Get a Home Improvement Loan With Bad Credit" and discover your options for bad credit home repair loans.
Convert your Home Equity to Cash
What Is a Home Equity Loan?
A home equity loan is a loan that uses your home as collateral. For example, if you owe $75,000 on your mortgage loan, but your home's assessed value is $225,000, you have $150,000 of equity in your home. A home equity loan borrows against this home's equity.
It is a fixed-rate loan, as is the repayment of the loan term. You'll make the fixed monthly payment on the home equity loan just as you would on your mortgage.
Lenders take several things into account when you apply for a home equity loan, including your:
Credit score
Bill payment history
Outstanding debt
Debt-to-income ratio
All of these will be used to determine if you're eligible for a loan. It will also influence the amount you're able to borrow and the fixed interest rate you're offered.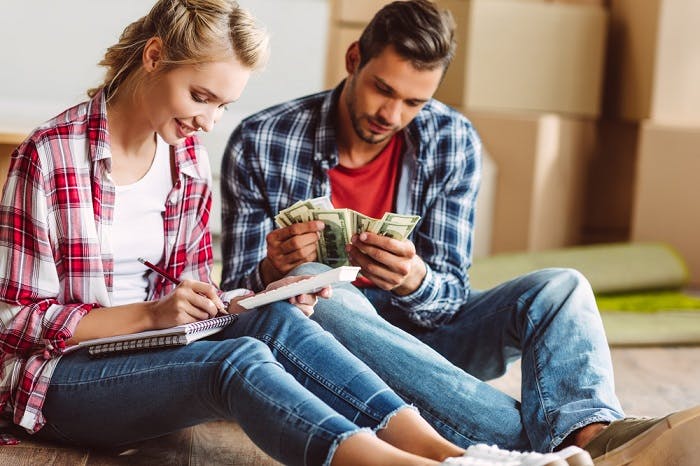 Pros of Home Equity Loans
Home equity loans usually have a lower interest rate than other forms of financing. Since your home functions as collateral, they're less risky for lenders. Aside from this, there are other potential advantages to borrowers of home equity loans:
You'll receive an immediate lump sum of funds upon approval.
The loans can be used for anything, including emergency expenses.
The interest is tax-deductible if it's used on home improvements.
However, there are also some disadvantages to a home equity loan. The fact that your home is the collateral is the key to the low-interest rate—but that also means you could face foreclosure if you're unable to make payments to your home equity loan lender. Aside from their inherent riskiness, other downsides include:
You'll have an additional monthly debt to repay.
There are higher closing costs and loan fees than for other forms of financing.
If your home loses value, you can owe more than it's worth.
It's important to carefully consider these risks before using a home equity loan for a remodel or home improvements.
Finance Your Home Improvements a Better Way
All loans come with risks to you, the borrower. If you choose an unsecured home improvement loan, you'll have new debt (plus interest and fees) on top of your existing mortgage payment. Meanwhile, a home equity loan puts your home up as collateral, which means you risk losing your house if you don't make the payments. 
If a loan isn't the right home improvement financing option for you at this time, consider EasyKnock's home equity loan alternative.
We offer sale-leaseback options that allow you to stay in your home while converting your home's equity to cash. Contact us today to see if our options are a better choice for your home project.
This article is published for educational and informational purposes only. This content is based on research and/or other relevant articles and contains trusted sources, but does not express the concerns of EasyKnock. Our goal at EasyKnock is to provide readers with up-to-date and objective resources on real estate and mortgage-related topics. Our content is written by experienced contributors in the finance and real-estate space and all articles undergo an in-depth review process.
Sources: 
Forbes Advisor. Home Improvement Loans: Everything You Need to Know. https://www.forbes.com/advisor/personal-loans/home-improvement-loans/
Remodeling. Cost vs. Value. https://www.remodeling.hw.net/cost-vs-value/2020/

Tom Burchnell
Product Marketing Director
Tom Burchnell, Director of Digital Product Marketing for EasyKnock, holds an MBA & BBA in Marketing from University of Georgia and has 6 years of experience in real estate and finance. In his previous work, he spent time working with one of the largest direct lenders in the SouthEast. 
Convert your home equity to cash