Grow Your Business with EasyKnock
Increase your revenue generation opportunities by partnering with EasyKnock. We help businesses reach more clients through our sale-leaseback programs, so you can close more deals.
Why Lenders and Mortgage Companies Partner with us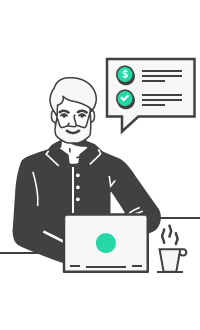 Monetization
Monetize your hard-to-close deals and declined applications
Enhanced credibility
Provide a potential solution to prospects rather than leaving off with a rejection
Seamless referrals
We provide a seamless referral process and fee structure, whether it's one or hundreds of potential opportunities
"EasyKnock solved my client's problem. Instead of sell-move-rent-move again, Sell and Stay was a perfect fit for my client!"
How It Works
Connect

Sign-up through our partner portal page, and we will connect you with a dedicated partnership manager familiar with your unique business.

Collaborate

We'll work together to create a customized experience for you, your business, and your clients based on our collective business objectives and goals. This could include something as simple as a referral agreement, or as comprehensive as a co-branded or white-labeled channel partnership.

Kick-off

EasyKnock will regularly provide reporting and remain closely involved to ensure our partnership is a success.