Programs Designed for People Like You
Unlike lenders, EasyKnock solutions are not limited by credit score or debt-to-income (DTI) qualifications. Our residential sale-leaseback programs can help you reach your unique financial goals by enabling you to convert your hard-earned home equity into cash.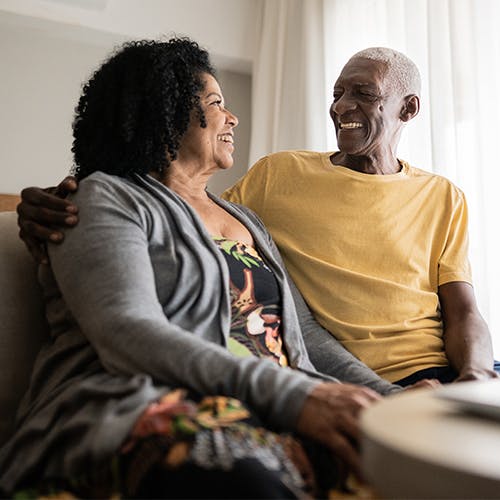 Sell & Stay

Sell your house, convert your equity to cash, and stay as a renter. Keep the option to buy the home back or direct us to sell it on the open market.

Sale Price

100%

of the home's appraised value in cash funding + the Sell & Stay Option

Cash Funding

Up to 75%

of the home's appraised value

Ability to Repurchase

Receive Applicable Appreciation*

Lease Term

12 months auto-renewing

for up to five years total with the ability to exercise your Sell & Stay Option at any time
MoveAbility

Get the equity benefits of a home sale and convert your home equity to cash you can use to make a more competitive offer on your next home.

Sale Price

100%

of the home's appraised value in cash funding + the MoveAbility Option

Cash Funding

Up to 80%

of the home's appraised value

Ability to Repurchase

Receive Applicable Appreciation*

Lease Term

12 months

with the ability to exercise your MoveAbility Option to list the home at any time within the first nine months
*Terms and conditions apply
A New Financial Solution for Homeowners
What is a sale-leaseback?
We're glad you asked! A sale-leaseback is exactly what it sounds like; sell your property, but instead of having to move out, you stay as a renter. 
This concept is nothing new. While common in commercial real estate, EasyKnock brought it to residential real estate.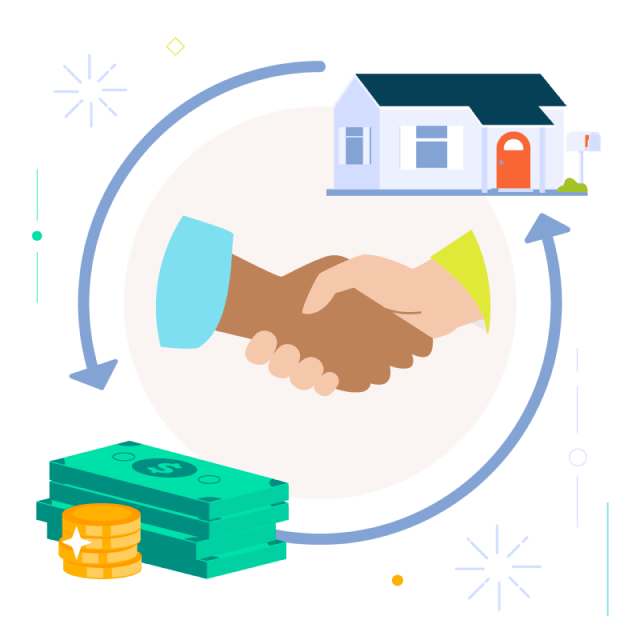 The economy is changing, EasyKnock can help.
At EasyKnock, we've built innovative financial solutions that cater to the realities of the modern American homeowner.
We're different because we're not a lender; that means you have fewer restrictions.
In today's economy
The average American carries

$25,000

of non-mortgage debt1
The average mortgage holder has

$185,000

in trapped home equity2
Due to lending restrictions,

only 78%

of Americans may qualify for a conventional mortgage3,4
Erin's Story

"After selling the house to EasyKnock, it's just made things easier financially on us. It's lifted a burden off our shoulders to be able to move forward and plan our budget for the future as opposed to worrying about previous debt."

Erin, EasyKnock Customer

Dayton, Ohio

Ronda's Story

"I was going through some difficult times. I had a divorce and I no longer had two incomes. With EasyKnock, I converted my home equity into cash, and I was able to take care of some things for myself and keep my life as normal as possible."

Ronda, EasyKnock Customer

Sugarland, Texas

The McElwains' Story

"A family of four, two teenagers, we needed more room. With EasyKnock, we turned the full value of the home equity into the cash we needed in order to move. We sold our home and purchased our new home in just five weeks. It was amazing."

The McElwains, EasyKnock Customers

Grey, Tennessee
Ready to make your home equity work for you?
See for yourself how EasyKnock's sale-leaseback solutions help homeowners unlock their financial freedom.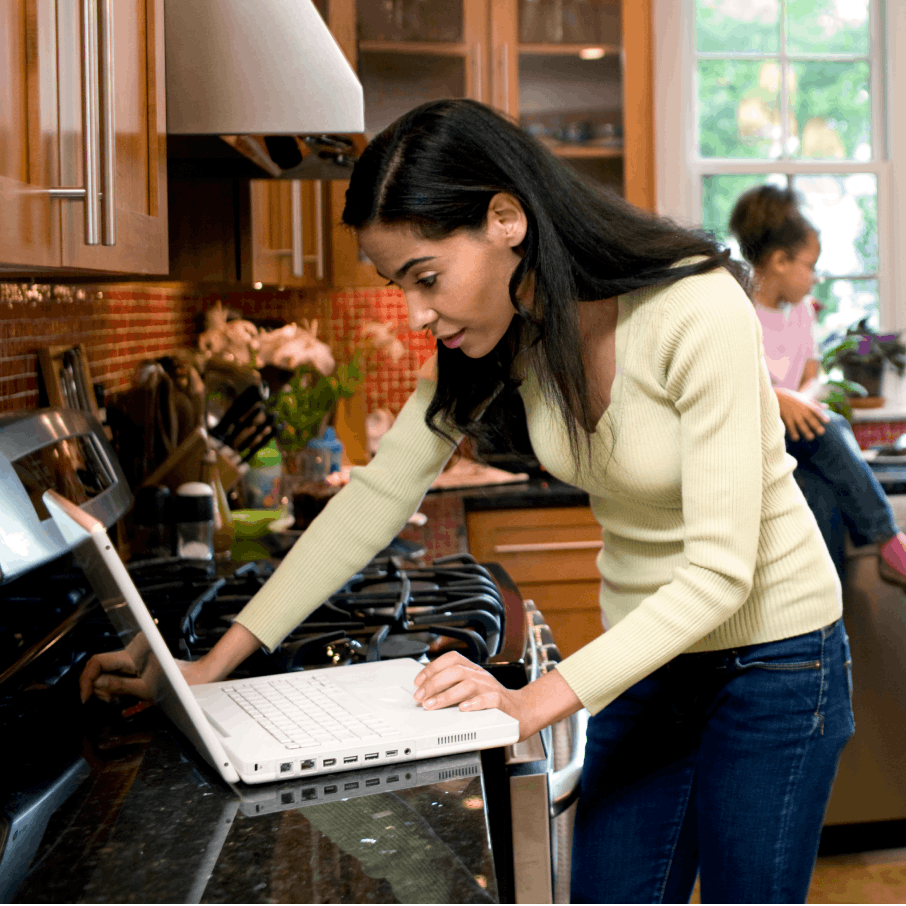 1

2

3

4

Mortgage qualification guidelines may vary by lender

-

EasyKnock requirements are subject to change without notice based on market conditions

-

Products and services not available in all states

-

These materials are promotional in nature and are not offered as advice and should not be relied on as such. EasyKnock, Inc. as well as its subsidiaries and affiliates (collectively "EasyKnock") are not lenders and do not provide loans. The transactions described in these promotional materials are sale-leasebacks and involve the sale of the property to EasyKnock and subsequent lease of the property from EasyKnock. Some transactions may include an Option Agreement. The ability to repurchase a property via the Option Agreement depends on the specific product and product offerings vary by state.